GROW THE NEXT GENERATION
OF WORLD LOVERS
Your customized map of the world is available starting at C$50! Disponible en version française.
Help children around you understand that the diversity of people, food, animals, vegetation and objects is what makes the world such a beautiful place to live in.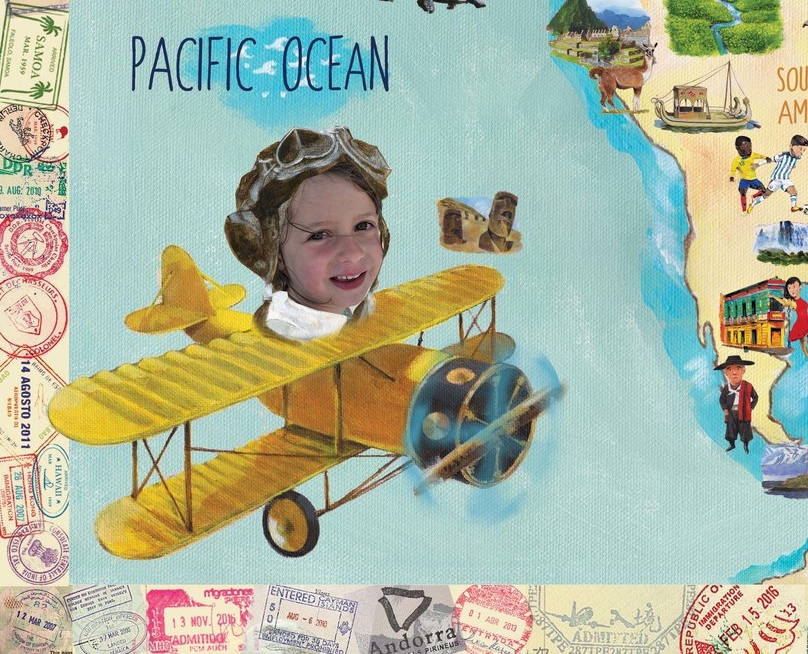 Turn your child(ren) and their cousins, friends, pets or even plush toys into globetrotters by customizing your map with their faces and names. Dream, learn and start great conversations about all the places they'll visit one day!
If you choose not to customize a spot, it will be filled with these drawings.
Hand-painted by a Calgary-based artist and 100% made in Canada. Choose to obtain the digital file or have us print your map on the finest 24" x 36" Epson Premium Lustre Photo Paper with 240g weight. Pin it. Frame it. Enjoy it.
Personalized customer care
We are available at all time to answer your questions and make sure your map is exactly what you want.
Help spread the educational wealth
For every ten maps sold, The Yellow Toucan will give a free map to a local school, daycare or library.
Follow The Yellow Toucan on Instagram